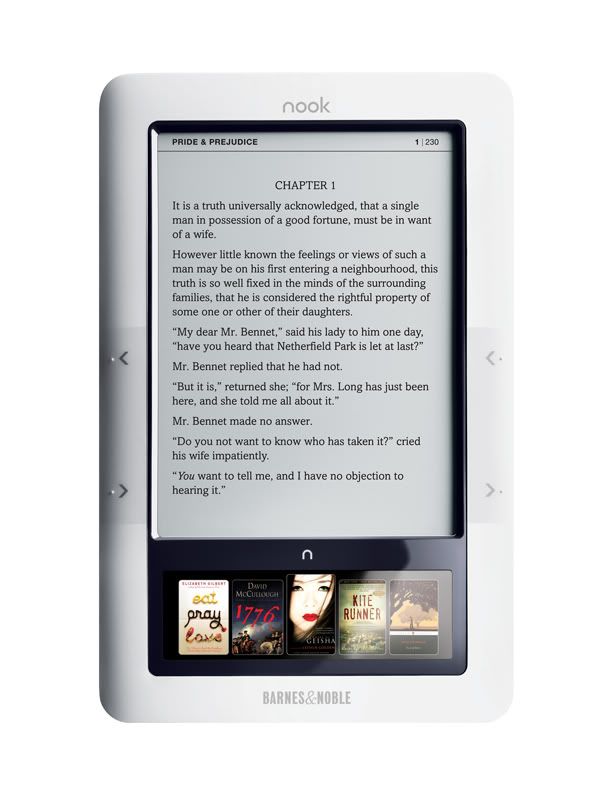 I have finally finished transferring over all of my book reviews. Those will be the last ones until I'm finished with the set that I'm reading currently.
Right now, I'm in the middle of
The Stand: Expanded Edition: Complete and Uncut
, I'm almost finished with
It
, both by Stephen King, and I'm about 100 pages into
The Pillars of the Earth
by Ken Follet. I'm hoping to finish both of the Stephen King's by the middle of next week. We'll shoot for before Christmas, but it depends on how crazy my work schedule is. As soon as those are finished I'll post my reviews.


Also, I'll be posting a review of the Barnes and Noble Nook at the end of the month! I'm getting one for Christmas so after I have a little bit of time to play with it, I will be able to give feedback. I'm VERY excited about it and I already have a pretty extensive ebook collection.


You can expect many more entries soon, including entries on other e-readers, ebook management software, ways to get free ebooks and many other things. Be on the lookout!