Here's a weekly feature where I share what I'm excited about for the upcoming week in both books and music. I only feature one or two for each category, but there a LOADS of new releases every Tuesday and you can find them by visiting
B&N.com
or
FYE.com
!
Title: Beauty Queens
Author: Libba Bray
Release Date: May 24, 2011
Summary:
From bestselling, Printz Award-winning author Libba Bray, the story of a plane of beauty pageant contestants that crashes on a desert island.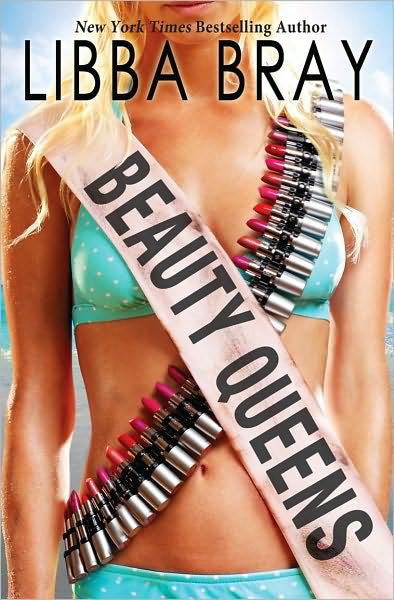 Teen beauty queens. A "Lost"-like island. Mysteries and dangers. No access to emall. And the spirit of fierce, feral competition that lives underground in girls, a savage brutality that can only be revealed by a journey into the heart of non-exfoliated darkness. Oh, the horror, the horror! Only funnier. With evening gowns. And a body count.
Why I'm Excited:
Once again, I can't say that I'm excited about this, but the summary definitely intrigues me. Also, I've seen several bloggers who have gotten ARC's of this and several other people that are excited about it, so I would say that this is definitely worth listing. Beauty queens and a body count? Sounds hilariously funny and morbid at the same time.
Album Title: Codes and Keys
Artist: Death Cab for Cutie
Release Date: May 31, 2011
Why I'm Excited:
I actually did not know that this was coming out until I started looking for things for this post, so this is genuine OMG excitement. I LOVE Death Cab, they've been one of my favorite bands since I was in high school and I'm pretty sure that I own almost everything that they've ever recorded. Anyone that listens to them knows that they haven't released anything since
Narrow Stairs
in 2008. So, the fact that there is a new album is mucho exciting to me. I hope that its just as amazing as I think that it will be!