Here's a weekly feature where I share what I'm excited about for the upcoming week in both books and music. I only feature one or two for each category, but there a LOADS of new releases every Tuesday and you can find them by visiting
B&N.com
or
FYE.com
!
Title: Centuries of June
Author: Keith Donohue
Release Date: May 31, 2011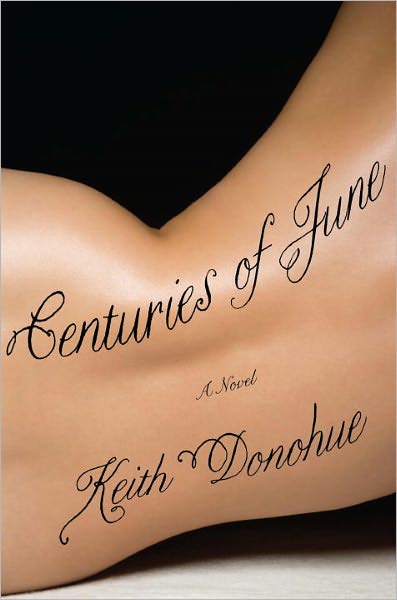 Summary:
Set in the bathroom of an old house just before dawn on a night in June, Centuries of June is a black comedy about a man who is attempting to tell the story of how he ended up on the floor with a hole in his head. But he keeps getting interrupted by a series of suspects—eight women lying in the bedroom just down the hall. Each woman tells a story drawn from five centuries of American myth and legend in a wild medley of styles and voices.
Centuries of June is a romp through history, a madcap murder mystery, an existential ghost story, and a stunning tour de force at once ingenious, sexy, inspiring, and ultimately deeply moving.
Why I'm Excited: I can't say that I'm actually excited again, but as I was going through the releases for this week, this really intrigued me. the way the description is, it seems like the narration could possibly be confusing, but it still seems really interesting. Dark comedies are some of the best too :]
Album Title: Ukulele Songs
Artist: Eddie Vedder
Release Date: May 31, 2011
Why I'm Excited:
I grew up in the 90's. I knew of Pearl Jam, I even liked some of their stuff, but Eddie Vedder was never my favorite vocalist. He has a voice that I can only take so much of. I'm a music lover, and lately, Eddie taken his music to a place I never really saw it going. If anyone has ever seen the movie
Into the Wild
, then you know that Vedder actually did the soundtrack to that movie, and I thought he did a damn good job. This album is actually exactly what it says it is. Ukulele songs. I'm really interested to see what he does with the instrument!