Here's a weekly feature where I share what I'm excited about for the upcoming week in both books and music. I only feature one or two for each category, but there a LOADS of new releases every Tuesday and you can find them by visiting
B&N.com
or
FYE.com
!
Title: The Man Who Broke Into Auschwitz: A True Story of World War II
Author: Denis Avey and Rob Broomby
Release Date: June 28, 2011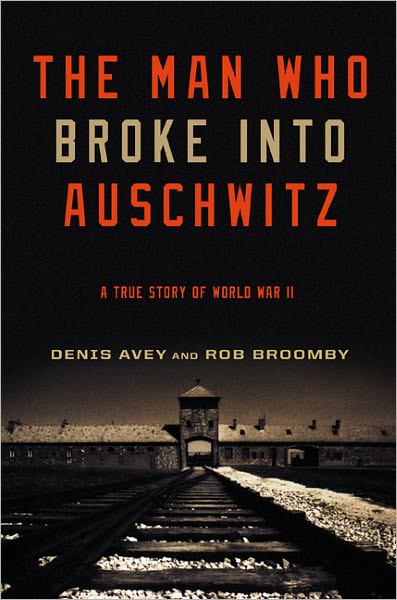 Summary:
The Man Who Broke into Auschwitz
is the extraordinary true story of a British soldier who marched willingly into the concentration camp, Buna-Monowitz, known as Auschwitz III.
In the summer of 1944, Denis Avey was being held in a British POW labour camp, E715, near Auschwitz III. He had heard of the brutality meted out to the prisoners there and he was determined to witness what he could. He hatched a plan to swap places with a Jewish inmate and smuggled himself into his sector of the camp. He spent the night there on two occasions and experienced at first-hand the cruelty of a place where slave workers, had been sentenced to death through labor. Astonishingly, he survived to witness the aftermath of the Death March where thousands of prisoners were murdered by the Nazis as the Soviet Army advanced. After his own long trek right across central Europe he was repatriated to Britain. For decades he couldn't bring himself to revisit the past that haunted his dreams, but now Denis Avey feels able to tell the full story—a tale as gripping as it is moving—which offers us a unique insight into the mind of an ordinary man whose moral and physical courage are almost beyond belief.
Why I'm Excited: I love stories like this. I love history, and I love reading empowering stories, especially about this time period. A lot of people have a hard time with them, because they say that they're so depressing, but I think that reading things like this are important. It really helps to understand the time period and such. So, for that reason, I'm excited. It looks really good. :]
Album Title: Taking Back Sunday
Artist: Taking Back Sunday
Release Date: June 28, 2011
Why I'm Excited:
I used to listen to Taking Back Sunday back in the day. Their first album takes me back to the days when I was in high school and I spent insane amounts of time over at my cousin Lindsi's house and the time when we painted her room dark blue with white stars on one wall, and they all came out stupid looking....anyway, out of memory lane. I loved them back in the day, but I haven't listened to the past few albums. I also had no idea that they were releasing anything new until I went looking for things for this post, so it was kinda exciting to see it. Also, a friend on mine said that the single was really good. But, we will see!