Here's a weekly feature where I share what I'm excited about for the upcoming week in both books and music. I only feature one or two for each category, but there a LOADS of new releases every Tuesday and you can find them by visiting
B&N.com
or
FYE.com
!
Title: Damned
Author: Chuck Palanuik
Release Date: October 18, 2011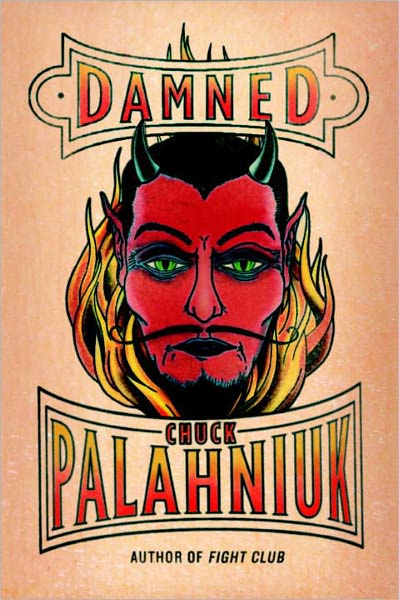 Summary:
"Are you there, Satan? It's me, Madison," declares the whip-tongued eleven-year-old narrator of Damned, Chuck Palahniuk's subversive new work of fiction. The daughter of a narcissistic film star and a billionaire, Madison is abandoned at her Swiss boarding school over Christmas, while her parents are off touting their new projects and adopting more orphans. She dies over the holiday of a mari­juana overdose—and the next thing she knows, she's in Hell. Madison shares her cell with a motley crew of young sinners that is almost too good to be true: a cheerleader, a jock, a nerd, and a punk rocker, united by fate to form the six-feet-under version of everyone's favorite detention movie. Madison and her pals trek across the Dandruff Desert and climb the treacherous Mountain of Toenail Clippings to confront Satan in his citadel. All the popcorn balls and wax lips that serve as the currency of Hell won't buy them off.
This is the afterlife as only Chuck Palahniuk could imagine it: a twisted inferno where
The English Patient
plays on end­less repeat, roaming demons devour sinners limb by limb, and the damned interrupt your dinner from their sweltering call center to hard-sell you Hell. He makes eternal torment, well, simply divine.
Why I'm Excited:
Palanuik is one twisted writer. Well, I guess you wouldn't call him twisted, but his ideas are certainly interesting to say the least. This summary just intrigues me. How does that not sound interesting? I might even be
pre-ordering it with Barnes and Noble,
, and that's one thing that I almost never do!
Album Title: Any Man in America
Artist: Blue October
Release Date: August 16, 2011
Why I'm Excited:
When I was in high school, I never slept. I had a best friend, Jordan, who I would talk to for hours on end. Jordan, a writer, had a lovely speaking voice and he would read to me. One of the things he would read the most was Blue October lyrics. Thus, my like for Blue October began. I bought the album
Foiled
and instantly loved it, followed by
History for Sale
. Their latest releases I haven't really kept track of, and Jordan says that it doesn't sound like Blue October anymore. I can't say yay or nay to that, but I think I might like to at least sample this album when it's released to see what it sounds like. You can preorder it now from
FYE.com
.