New Release Tuesday is a weekly feature where I share what I'm excited about in both books and music. Sometimes its release day is close, other times it can be several weeks or months in advance. I only feature one for each category, but there a LOADS of new and upcoming releases and you can find them by visiting
B&N.com
or
FYE.com
!
Title: Perfect
Author: Ellen Hopkins
Release Date: September 13, 2011
Summary:
Everyone has something, someone, somewhere else that they'd rather be. For four high-school seniors, their goals of perfection are just as different as the paths they take to get there.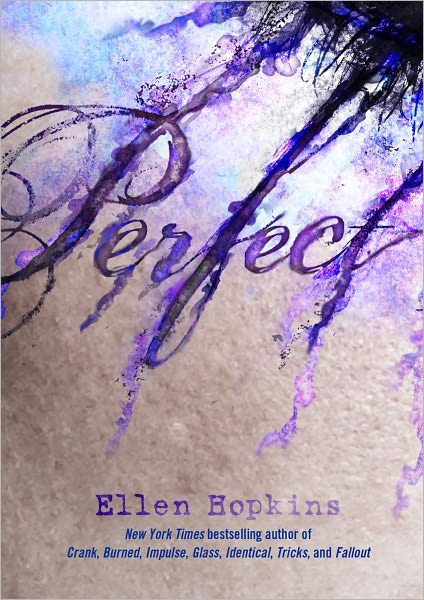 Cara's parents' unrealistic expectations have already sent her twin brother Conner spiraling toward suicide. For her, perfect means rejecting their ideals to take a chance on a new kind of love. Kendra covets the perfect face and body—no matter what surgeries and drugs she needs to get there. To score his perfect home run—on the field and off—Sean will sacrifice more than he can ever win back. And Andre realizes that to follow his heart and achieve his perfect performance, he'll be living a life his ancestors would never have understood.
Everyone wants to be perfect, but when perfection loses its meaning, how far will you go? What would you give up to be perfect?
A riveting and startling companion to the bestselling Impulse, Ellen Hopkins'sPerfect exposes the harsh truths about what it takes to grow up and grow into our own skins, our own selves.
Why I'm Excited: I have actually never read a single Ellen Hopkins book. Please don't throw anything at me! I've had friends and seen other bloggers rave about her work and it something that I've always wanted to get to and just haven't had the opportunity to yet. This summary of this book intrigues me. I haven't seen any ARC's floating around in the blogosphere yet, but I'll be keeping an eye out and maybe there will be one soon so I can see what other people think about this!
Album Title: I'm With You
Artist: Red Hot Chili Peppers
Release Date: August 30, 2011
Why I'm Excited:
I was completely unaware of this until I checked the FYE website. I have been a fan of RHCP for years and years, probably since before I even should have been listening to them. It's been 2 years since they have released an album, so this one should be pretty interesting. Its also their first album without their guitarist Fruscianti, so its definitely going to have a different sound to it. Not only that, but their bassist has also been studying music theory, among other things, so I think that is going to heavily influence this album as well. Basically, I just can't wait to see what it sounds like!