New Release Tuesday is a weekly feature where I share what I'm excited about in both books and music. Sometimes its release day is close, other times it can be several weeks or months in advance. I only feature one for each category, but there a LOADS of new and upcoming releases and you can find them by visiting
B&N.com
or
FYE.com
!
In honor of it being October, all the books featured this month will be in the horror genre! I think everyone knows how I love horror by now ;]
Title: Harbor
Author: John Ajvide Lindqvist
Release Date: October 11, 20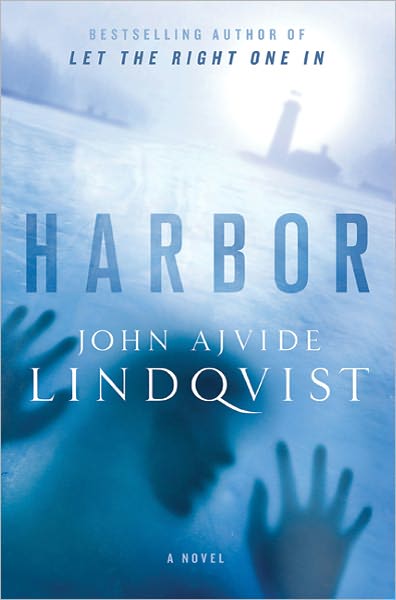 Summary:
From the author of the international and New York Times bestseller Let the Right One In (Let Me In) comes this stunning and terrifying book which begins when a man's six-year-old daughter vanishes.One ordinary winter afternoon on a snowy island, Anders and Cecilia take their six-year-old daughter Maja across the ice to visit the lighthouse in the middle of the frozen channel. While the couple explore the lighthouse, Maja disappears -- either into thin air or under thin ice -- leaving not even a footprint in the snow. Two years later, alone and more or less permanently drunk, Anders returns to the island to regroup. He slowly realises that people are not telling him all they know; even his own mother, it seems, is keeping secrets. What is happening in Domaro, and what power does the sea have over the town's inhabitants?
As he did with Let the Right One In and Handling the Undead, John Ajvide Lindqvist serves up a blockbuster cocktail of suspense in a narrative that barely pauses for breath.
Why I'm Excited: I can't say that I've ever read a novel by this particular author, but I did know that he wrote Let the Right One In, which was turned into the movie Let Me In, both of which I've heard fantastic things about. I really want to expand the amount of horror authors that I read and I want this author to be one of them!
Album Title: A Place Where the Sun is Silent
Artist: Alesana
Release Date: October 18, 2011
Why I'm Excited:
I love Alesana. Their debut album,
On Frail Wings on Vanity and Wax
, was one of my favorites from that year and I've actually seen them live a few times and they were phenomenal. Their second album,
Where Myth Fades to Legend
, was horribly disappointing and I don't think I've listened to it other than a few times. However, they made up for it with their third release,
The Emptiness
, which was a concept album. Very dark, but very good musically and the story written with it was great. I didn't know that this was coming out, but if this album is anything like their previous album, I think that it might be a good album to feature for October!