New Release Tuesday is a weekly feature where I share what I'm excited about in both books and music. Sometimes its release day is close, other times it can be several weeks or months in advance. I only feature one for each category, but there a LOADS of new and upcoming releases and you can find them by visiting
B&N.com
or
FYE.com
!
Title: Micro
Author: Michael Crichton and Richard Preston
Release Date: November 22, 2011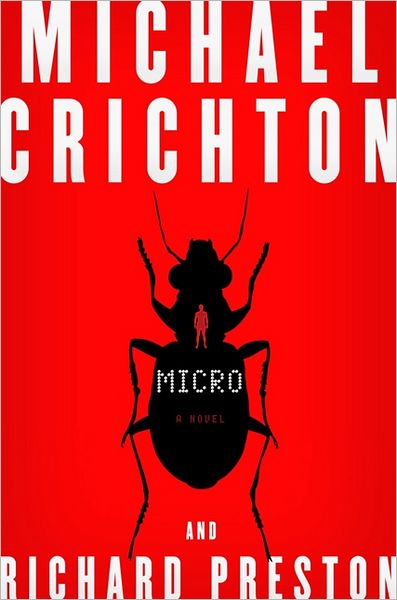 Summary:
In the vein of
Jurassic Park
, this high concept thriller follows a group of graduate students lured to Hawaii to work for a mysterious biotech company—only to find themselves cast out into the rain forest, with nothing but their scientific expertise and wits to protect them. An instant classic,
Micro
pits nature against technology in vintage Crichton fashion. Completed by visionary science writer Richard Preston, this boundary-pushing thriller melds scientific fact with pulse-pounding fiction to create yet another masterpiece of sophisticated, cutting-edge entertainment.
Why I'm Excited: I've actually never read a Michael Crichton book before, but I know a lot of people have read a lot of his books. This is apparently the book that Crichton was writing when he died, and Richard Preston finished it. Thought there might be some other interested in this one!
Album Title: Returners
Artist: A Ghost Inside
Release Date: December 31, 2011
Why I'm Excited:
I discovered A Ghost Inside a while back and really liked them. Its sort of the cookie cutter genre with the screaming and some clean vocals thrown in there, but they have a slightly different sound musically that I really like. The harmonies on the other albums are nice, and the melodies and such. Hopefully this album will be a continuation of those things and it will be just as good, if not better.