New Release Tuesday is a weekly feature where I share what I'm excited about in both books and music. Sometimes its release day is close, other times it can be several weeks or months in advance. I only feature one for each category, but there a LOADS of new and upcoming releases and you can find them by visiting
B&N.com
or
FYE.com
!
Title: The Wind Through the Keyhole: A Dark Tower Novel
Author: Stephen King
Release Date: April 24, 2012
Summary:
For those discovering the epic bestselling Dark Tower series for the first time—and for its legions of dedicated fans—an immensely satisfying stand-alone novel and perfect introduction to the series.
Beginning in 1974, gaining momentum in the 1980s and coming to a thrilling conclusion when the last three novels were published in 2003-2004, the
Dark Tower
epic fantasy saga stands as Stephen King's most beguiling achievement. It has been the basis for a long-running Marvel comic series.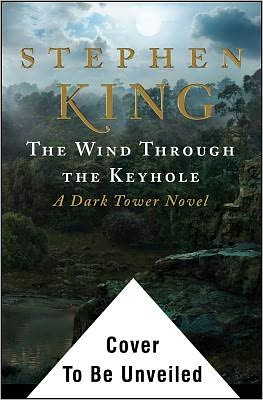 Now, with The Wind Through the Keyhole, King has returned to the rich landscape of Mid-World. This story within a story within a story finds Roland Deschain, Mid-World's last gunslinger, in his early days during the guilt-ridden year following his mother's death. Sent by his father to investigate evidence of a murderous shape-shifter, a "skin-man," Roland takes charge of Bill Streeter, a brave but terrified boy who is the sole surviving witness to the beast's most recent slaughter. Roland, himself only a teenager, calms the boy by reciting a story from the Book of Eld that his mother used to read to him at bedtime. "A person's never too old for stories," he says to Bill. "Man and boy, girl and woman, we live for them."
Sure to captivate the avid fans of the Dark Tower epic, this is an enchanting introduction to Roland's world and the power of Stephen King's storytelling magic.
Why I'm Excited: Ohmygosh. I can not express my love for the Dark Tower series. I found a copy of The Gunslinger on my mother's bookshelf and that was the only one she had and after I was finished with it, I immediately went out and got the rest of them. I LOVE this series, and I had heard about this being released, but had completely forgotten about it. Apparently, this is not the cover, but this is the cover that BN.com is showing so it will do for now. Anyone else as excited as I am?!
So I searched and searched and search and I couldn't find a single thing worth featuring here for today. It makes me sad. What a sad state music is in right now. :[