New Release Tuesday is a weekly feature where I share what I'm excited about in both books and music. Sometimes its release day is close, other times it can be several weeks or months in advance. I only feature one for each category, but there a LOADS of new and upcoming releases and you can find them by visiting
B&N.com
or
FYE.com
!
Title: City of Lost Souls (The Mortal Instruments #5)
Author: Cassandra Clare
Release Date: May 8, 2012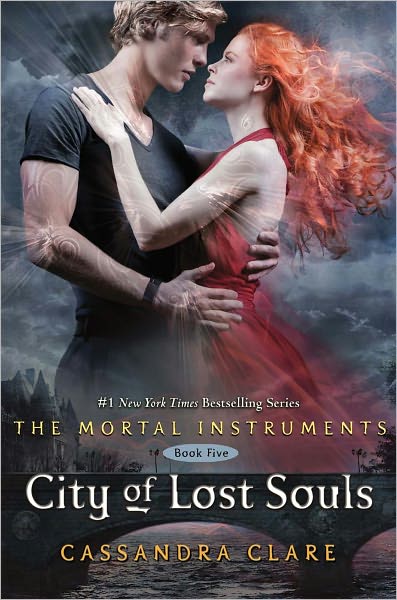 Summary:
The
New York Times
bestselling Mortal Instruments continues—and so do the thrills and danger for Jace, Clary, and Simon.
Can the lost be reclaimed? What price is too high to pay for love? Who can be trusted when sin and salvation collide?
Love. Blood. Betrayal. Revenge.
Darkness threatens to claim the Shadowhunters in the harrowing fifth book of the Mortal Instruments series.
Why I'm Excited: Oh hey, look! Its another series that I've never read! But again, its another one of those series that I've always wanted to read. When I went to 2nd and Charles I found several of the books in this series, but of course I couldn't find the first one, which was the one that I wanted (that happened to me a lot that day, finding everything EXCEPT the things that I went there for). Anyway, hopefully one day I'll actually get around to getting and reading this series. For now, everyone else can be excited and gush about how awesome it is.
Album Title: Vulnerable
Artist: The Used
Release Date: March 27, 2012
Why I'm Excited:
OHMYGOOOSSSHHH. I have been listening to The Used since I was in high school. They're one of those bands that I think I'm going to love forever. Through all their albums I have listened as their sound has evolved and changed and they've lost a lot of fans because of it, but it just makes me love them more to watch them progress as artists. I'll admit that their last album left me wanting a little bit more from them, but the few songs that I have heard from the album, I think this is going to be much better. IT RELEASES TODAAAYYY. I'll most definitely be buying it. Very excited. If you haven't listened to them, check out my
Sunday Salon post
, one of their singles has been posted. :]